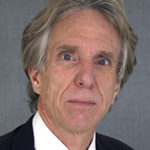 Kurt Rieke
Mr. Rieke has 30+ years of experience as an environmental engineer, a lawyer and an investment professional. His extensive experience includes 20+ years working in solid waste management and waste to energy planning, project development and operations with the New York City Department of Sanitation and with Covanta Energy and National Grid and 5 years with the New York City Department of Environmental Protection supervising permitting and enforcement activities under the NYC Watershed Regulations and coordination 
MORE
of relationships with communities that rely on connections to NYCDEP's infrastructure for their drinking water supply. Mr. Rieke has a law degree from New York Law School, and an M.S. in Environmental Engineering and a B.S. in Biology from the University of Cincinnati.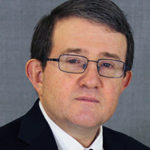 Michael S. Siegel
Mr. Siegel has 30 years of experience in almost all areas of the environmental and infrastructure practices. He spent 6 years as an attorney at the United States Environmental Protection Agency and has represented water, wastewater, electric and gas utilities; equipment, chemical and synthetic rubber manufacturers; pipeline services companies; real estate developers of brownfield sites; and developers of public-private partnerships in the water, wastewater and energy fields.
MORE
Mr. Siegel graduated from the Columbia University School of Law, where he was Editor-in-Chief of the Journal of Environmental Law, and from Amherst College, magna cum laude.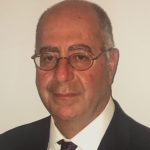 Dan Elias
Mr. Elias concentrates on project finance, mergers and acquisitions of regulated and non-regulated entities, strategic alliances and public/private partnerships. Specific areas of practice include counseling clients on strategic alliance opportunities – including teaming arrangements and joint ventures – and on traditional and alternative project deliveries for municipal and industrial infrastructure projects including Operation & Maintenance, Design/Bid/Build, Design/Build, Design/Build Operate and Design/Build Finance Operate Agreements for water, wastewater, solid waste and energy from waste facilities.
MORE
Mr. Elias has 30+ years of experience in municipal and industrial waste and water infrastructure project development finance and operation. Throughout his career, Mr. Elias successfully structured, negotiated and assisted in the management of over 400 infrastructure projects varying in size, structure, scope and complexity. Mr. Elias is experienced in providing strategic direction, hands-on project management/ organizational support and commercial and legal guidance through the entire project procurement, development and execution process. Mr. Elias is a graduate of the City University of New York, Queens College from where he received his B.A. in Economics in 1982 and his J.D. in 1986. Mr. Elias is an AV® rated attorney by Martindale – Hubble.